Welcome to the second edition of the Loreto Alumni eNews for 2021. Like a lot of our alumni, we have been in and out of lockdown here in Ballarat but the Loreto spirit we all love is certainly still going strong. Despite this though we still have a lot of news, events and more to share with you. 
We hope you enjoy this edition! 
2020/2021 Reunions
It is with much regret that we have unfortunately cancelled all of our 2020/2021 reunions due to the current and foreseeable state-wide COVID restrictions. We are hopeful that an alternative event can be arranged in 2022 so please keep an eye on your emails and ensure your details are correct at the bottom of this email.
I Am Loreto Campaign - Celebrating Students & Alumni
Recently we launched our latest campaign, I Am Loreto which showcases Loreto College, its students and alumni through finding their passion, strengths and pride through a diverse range of areas. 

We particularly thank Roxanne Spittle (Class of 2011), Ebony Monson (Class of 2010) and Kate Hardwood (Class of 2006) who you will see in the video who took part in the project, show the wider community the breadth of different paths and in their own careers.  
The lyrics for the song were also inspired by Loreto student, Grace Cassells and was written, recorded and produced by Loreto community member, Heath McCurdy. Loreto alumna, Alyssa Baker (Class of 2012) was behind the camera alongside Heath and their team. We are also incredibly proud to have 2021 Co-College Captain, Madeleine Palmer as lead vocalist as well as our talented senior students as backing vocals.  
We are incredibly proud of the finished product and we hope you are too!
Alumni Update: Lauren Findlay (Class of 2012) 
Recently on social media, we shared an a message from Lauren Findlay. Since leaving Loreto, Lauren has gone on to work as a Mental Health Occupational Therapist. She was recently lucky enough to receive the opportunity to travel with the Australian Paralympic Team to Tokyo as a member of their support team. 

Lauren is a great example of where studying a language in your VCE can take you. She credits her time in her Japanese classes at Loreto for her language skills and the experience needed to embrace this amazing opportunity. 

Lauren also shared that she loved hanging out with all of the Australian athletes, but was especially star-struck by Dylan Alcott and Ellie Cole! If you would like to watch Laurens message while in Tokyo, click here. 
Hallelujah Chorus - Virtual Choir Call for Alumni
Join the global phenomenon of virtual choir and help send off 2021 with something memorable! We invite you to join our current/past staff and students to celebrate the season of Christmas through participation in our virtual choir performance. 

To be involved and join over 75 past pupils who have already expressed interest, please register your details here and download the flyer below for the instructions. 

Video submissions for the choir are due Wednesday 3 November.

The performance will premier on Tuesday 30 November.  
SOLD OUT - Past Pupils' Takeaway High Tea
Thank you to everyone who supported the Past Pupils' Association Takeaway High Tea. With such a quick response, all boxes sold out within a couple of hours! 

We can't wait to share photos of the delicious creations our VCE Unit 2 Food Technology students will prepare. 
Academic Awards 2021 Sponsorship Opportunity
Although COVID has continued to challenge our graduating students this year, they have stood up to the challenge and we look forward to celebrating their academic achievements. If you are interested in supporting an academic award, you will give a Loreto student the recognition and acknowledgement they deserve. Your gift may go towards purchasing textbooks, university fees, living or travel costs.

Your sponsorship can be in your personal or business name and may also be an award that aligns with a subject of your special interest. Please contact us by emailing us at [email protected] if you wish to sponsor the 2021 Academic Awards.
Next edition of Verity out soon! 
Our next edition of Verity is about to be mailed out so now is the perfect time to update your details! Maybe you've recently moved house or you'd prefer to receive a digital copy. With some great stories in this edition, you can update your details here.
Upcoming & Current Events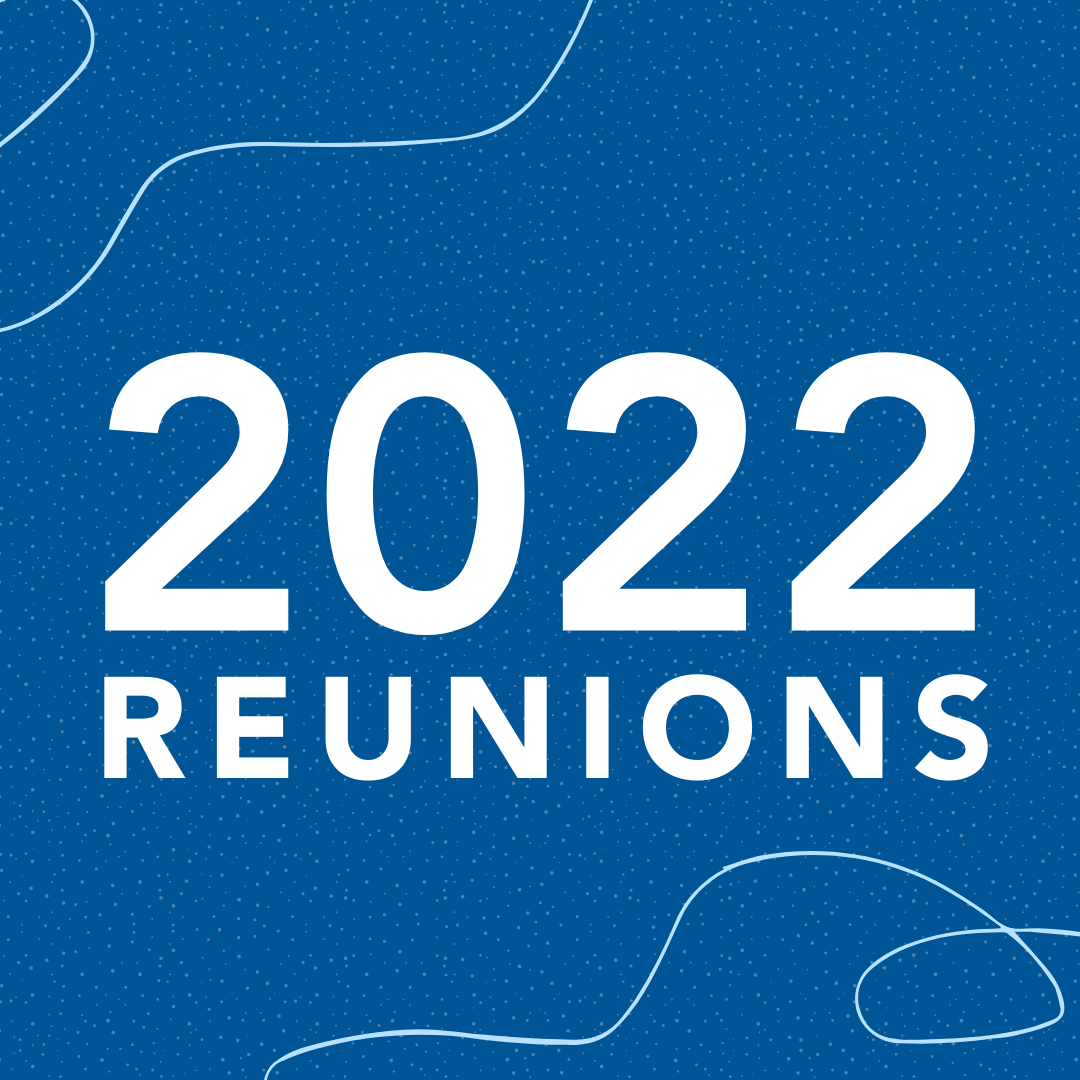 2022 Reunions
Dates are still to be determined for our 2022 reunions. If you would like to help us organise your reunion, please email us at [email protected]

We will also endeavor to host our cancelled 2020 and 2021 reunions during 2022.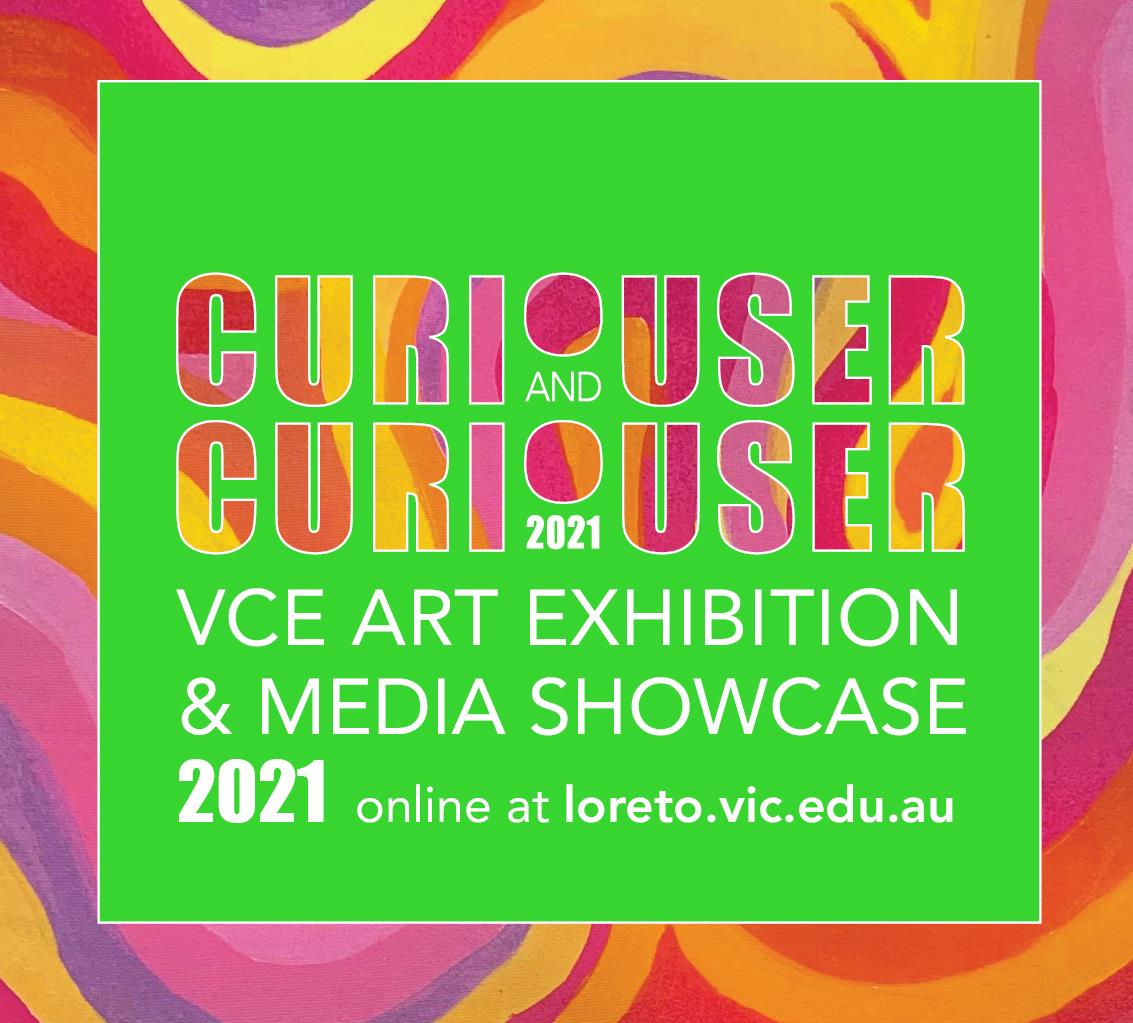 Virtual VCE Art Exhibition & Media Showcase 
Our Loreto College VCE Art and Media Virtual Exhibition 'Curiouser and Curiouser' is now live on the Loreto College website homepage.

Congratulations to all of our creative students and their guiding teachers on their completion of such outstanding work over two very challenging covid years. 
Leadership Assembly 
Held COVID-style, our 2021 Leadership Assembly was presented on Thursday 9 September. We thanked our 2021 Co-College Captains, Madeline Palmer and Casey Dodd as well as our 2021 Senate members; Alex Davies, Elissa Ridley, Eve Lalor, Sunday Walker, Tahlia Nare, Finley Pearce, Megan Armstrong and Darcy Plumridge. 

We also introduced and welcomed our 2022 Senate! Our Co-College Captains are Sophie Boyd and Jaime Sergeant-Crowe and are joining them on the 2022 Senate are; Stephanie Mornane, Charlotte Kelly, Flick Jones, Holly Gleeson, Gemma Hanrahan, Sophie Gulbin, Bella Clark and Lana Dodd. 
Commissioning and Blessing of Principal, Michelle Brodrick
On Thursday 15 July, Michelle Brodrick was officially commissioned and blessed as the 31st Principal of Loreto College Ballarat. In what was a beautiful ceremony in front of the whole school, we thank Sr Wendy Hildebrand ibvm (Loreto Province Leader), Fr Justin Driscoll, Aunty Gwen (Wudawurrung Elder) and Macaylah Johnson (Wadawurrung and Loreto Aboriginal and Torres Strait Islander Officer, and member of the Class of 2019), Luke Dunne (College Board Chair) and special guests for being involved in what was such a significant and historical day. 

Gonzaga Barry Day
Following the Commissioning and Blessing of Ms Brodrick, we celebrated GB Day! With the theme 'Throwback Thursday', there were lots of creative costumes and as always, the fantastic stalls run by Mentor Groups. We were joined by Ruchi Page (Class of 2011) who spoke about her journey in the beauty industry, emphasising inclusions, positivity and confidence. At the end of the day, the generoisty of the students shined as bags of donations were delivered to Anglicare and the Soup Bus. Another great GB Day to remember!  
Is there a Loreto story you think we should feature? Do you know someone who has started a business recently? Have you seen something in the Loreto community that's caught your attention? Let us know! We are always on the hunt for stories, businesses and alumni to feature in our Verity magazine.  


Advertise in our next edition of Verity!
Advertising in Verity magazine is a wonderful way to show your support of Loreto College and promote your business! We would love some new businesses to feature in our future editions.  
Our Loreto Launchpad section might be a great platform. For more information or to book your spot please email [email protected] 
To view previous editions and to download our advertising package please visit here.

Check your contact details
Double check your contact details, graduating year (cohort) and subscription preferences below. These can be updated by filling out this form, logging on our Loreto Women website or by emailing [email protected]
Your current details on record: 
Current mailing address: 17 Vincent Street, , EDITHVALE, VIC, 3196,  
Cohort: 1999 
Subscription preferences:
Do not send Verity via post:
Do not send Verity via email:
Do not send Alumni eNews:
Do not send reunion invites:
Do not send other:
('on' indicdates you have unsubscribed from this communication, if this is blank this means you are subscribed to receive that specific communication)

If you have any issues updating your contact details or subscription preferences, please email [email protected]

Join our community!
Join the Loreto Women Facebook group along with over 300 Past Pupils from all years to start reconnecting and share your stories, businesses, events, networks, jobs, rooms for rent, travels, anything that might be of interest to other Loreto women. It's a an online group for your conversations! 
Copyright © 2019 Loreto College Ballarat, All rights reserved