Loreto Sensory Garden Fundraiser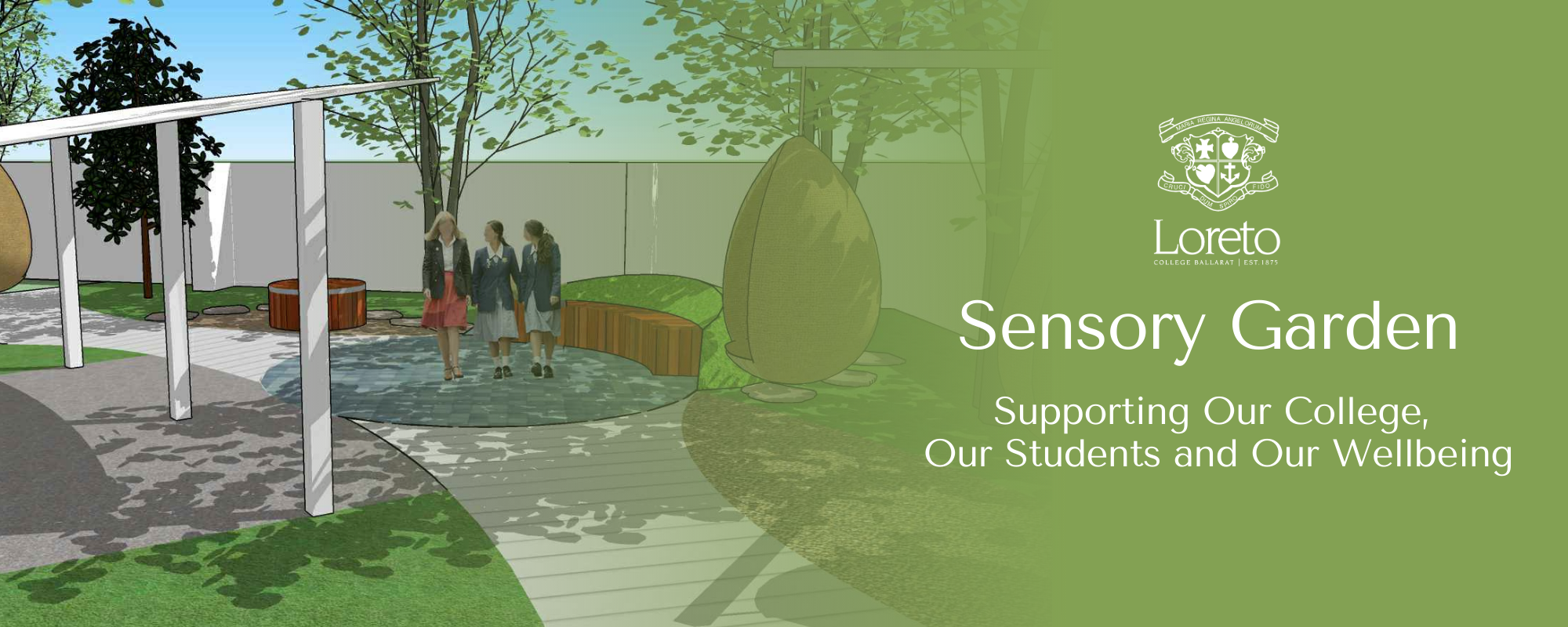 In 2021 our major fundraising project is something that the whole school will benefit from; a beautiful new sensory garden to support student wellbeing.
The challenging year of 2020 has reinforced the importance of student, staff and general community wellbeing. As a result, the College is undergoing a renovation of a section of the Mary Ward Centre to create a new Wellbeing Precinct. This precinct currently accommodates our Learning Hub, with Counsellors and Wellbeing staff soon to be relocated into the area. The Sensory Garden will have direct access from The Hub and be a welcome addition to the support currently delivered in this area.
Sensory gardens are specifically designed to provide a positive sensory experience surrounding the key senses. Many studies have shown that contact with nature directly impacts a students mental and physical wellbeing. The stimulation and heightened awareness of the senses in the garden are designed to act as a stress relief, a calm place, a positive experience to promote wellbeing.
All donations to The Sensory Garden are tax deductible.
The whole school will be able to use and benefit from The Sensory Garden. It will designed as a idyllic space for all students to benefit from. The garden will be designed for both individual use and for smaller groups to gather.
The Sensory Garden will be located outside The Learning Hub in the new Wellbeing Precinct and will become a tranquil place for all to visit however, it will be especially beneficial to those who may be on the autism spectrum, suffer from anxiety or post-traumatic stress syndrome, those with sensory processing disorders, visually impaired students and students with injuries.
How does a sensory garden work? Think of your senses:
Proprioception (Body Awareness) & Vestibular (Balance and Spatial Orientation)
Touch
Smell
Sound
Sight
Proprioception & Vestibular.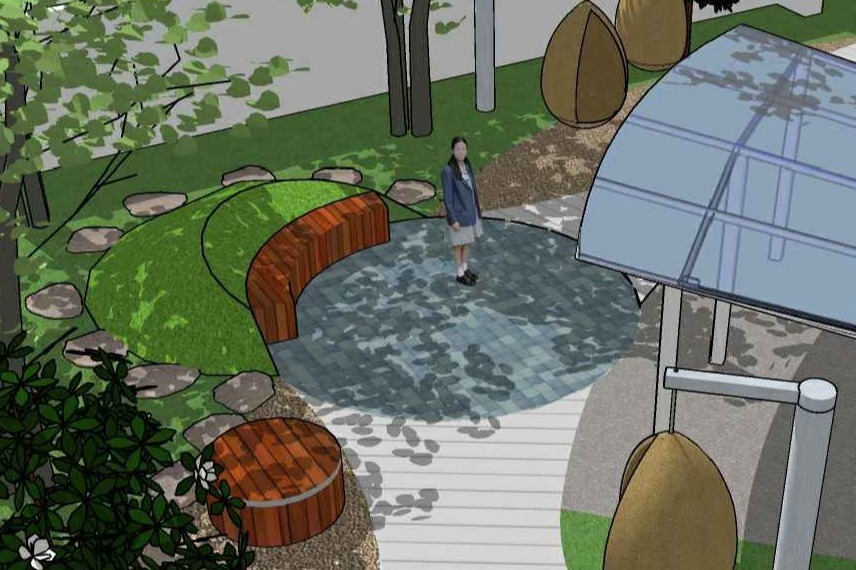 Climbing / lying down on the grass mound, swinging / spinning in hanging chairs, sitting within covered shelter, wandering through the garden.
Plants, materials and water will provide a range of tactile experiences.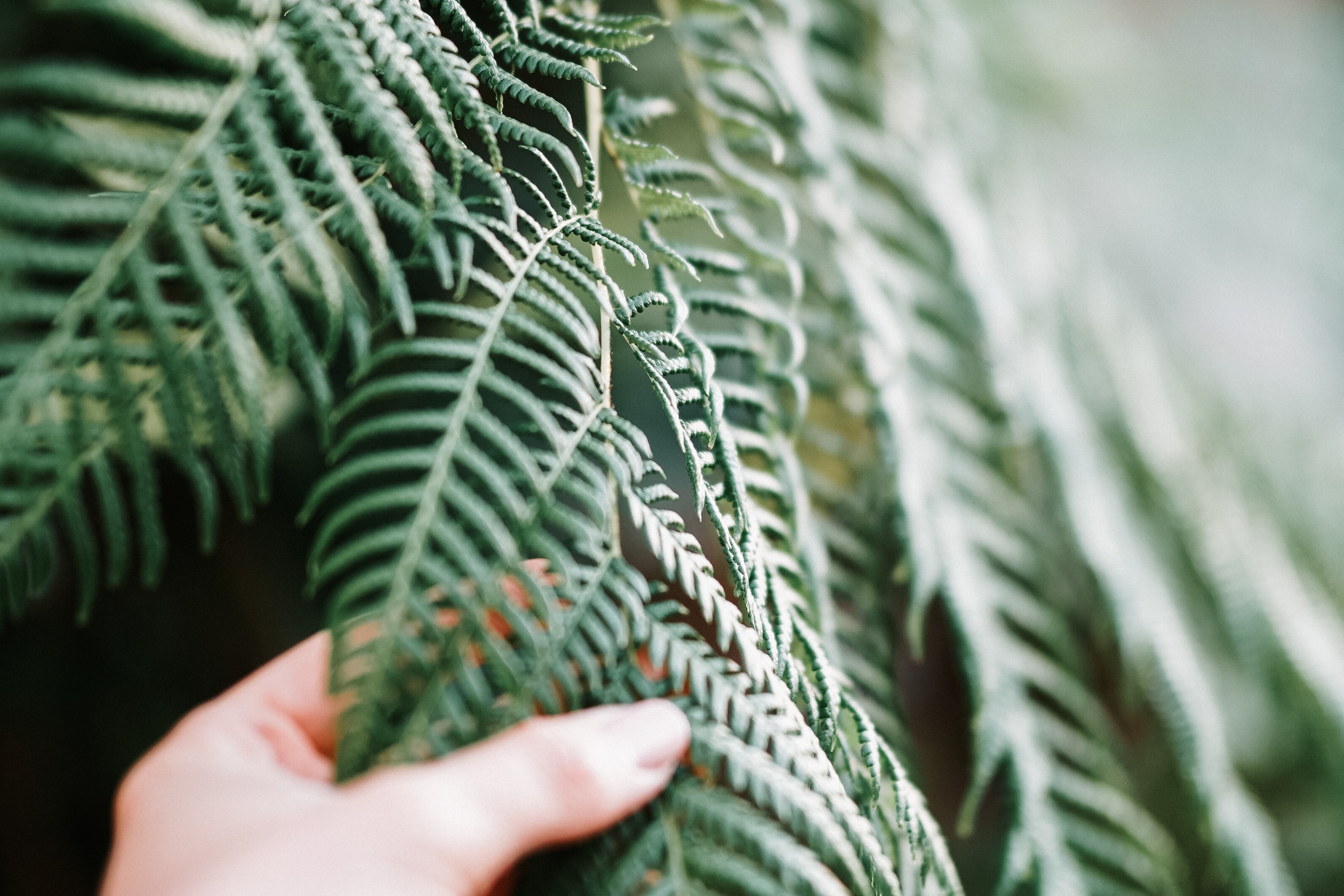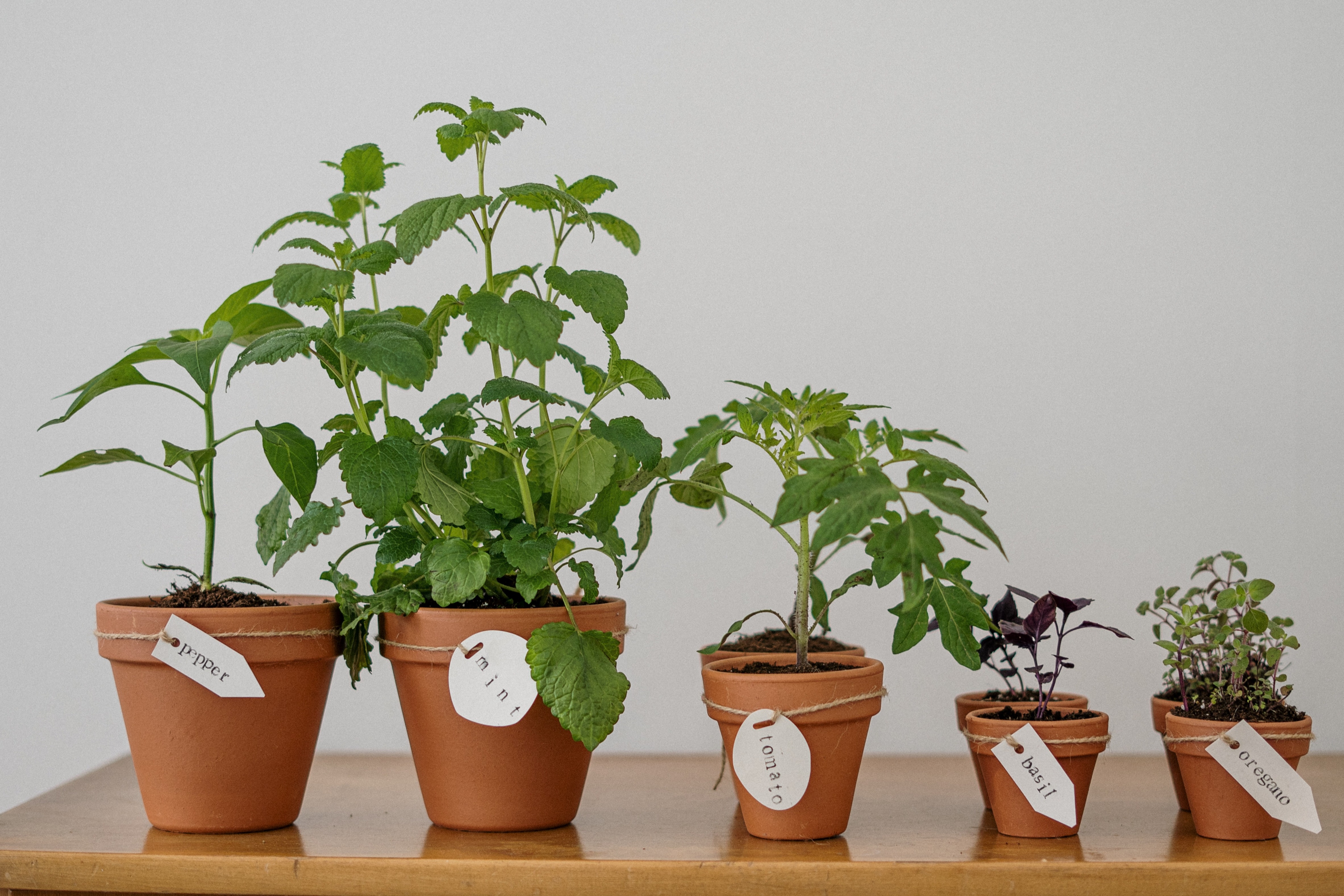 Consider plants with different types of smells - scents that fill the air, intimate scents that you need to get up close to, and activated scents that are released when parts of a plant are crushed.
Provide natural sounds eg. sound of water. Encourage social interaction or silence and privacy.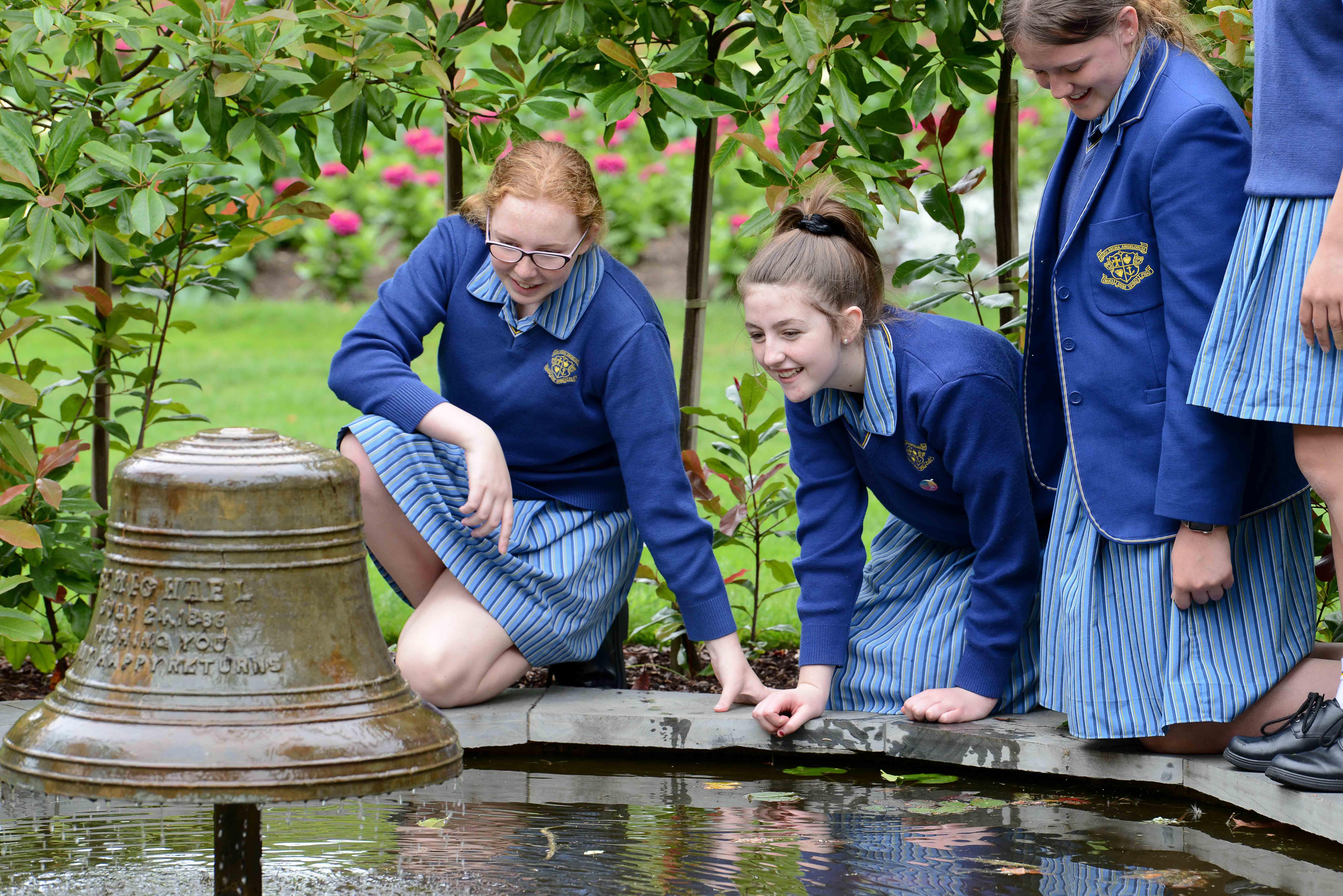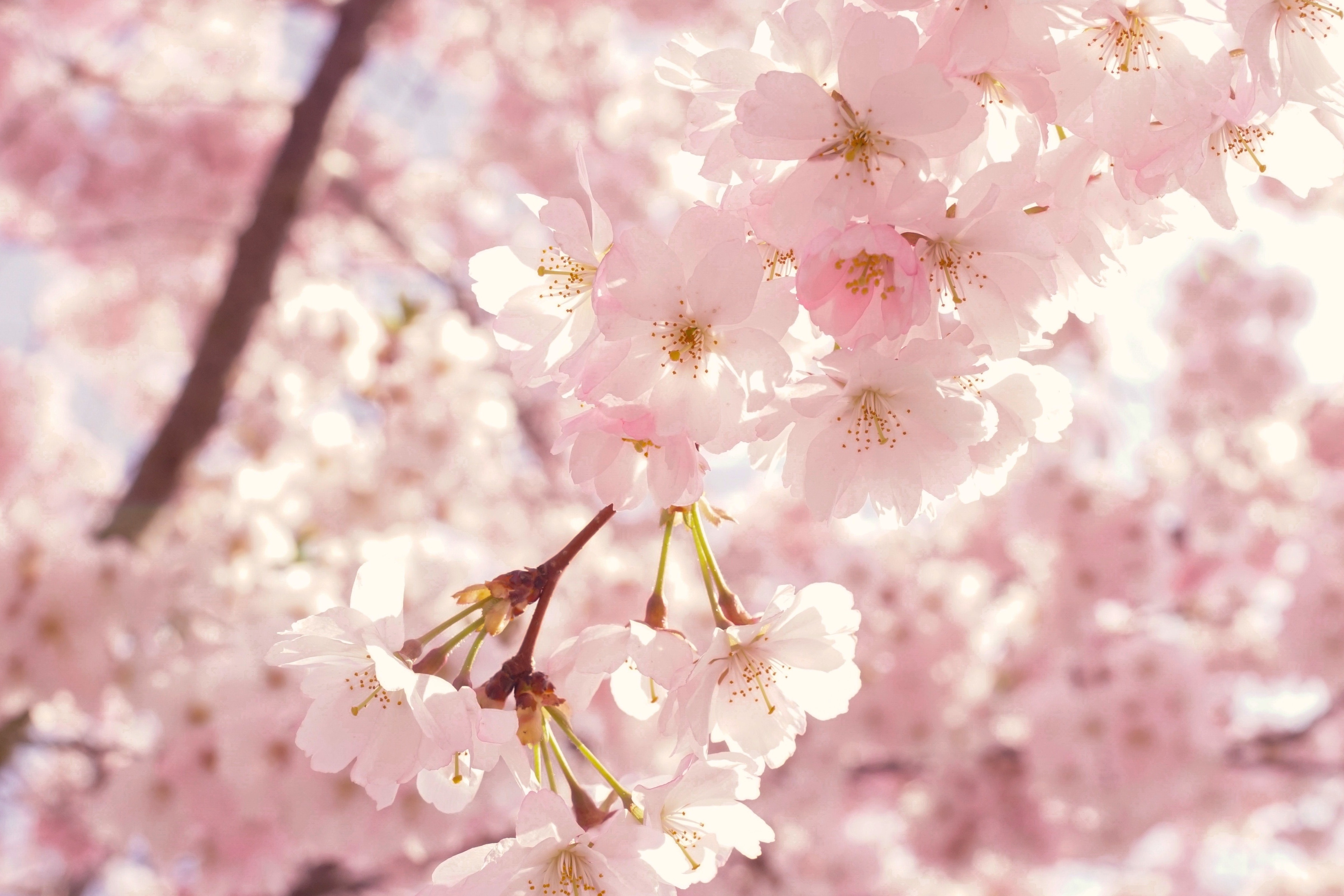 Different textures, shapes, colours and patterns and reflected light will provide a rich sensory experience.
"The Sensory Garden is a space that will be used by all students and is designed to promote health and wellbeing and to toprovide a safe, secure and private space for student use. The garden is designed for individuals and/or small group gatherings. The garden will provide a space for physical and emotional comfort and a calming 'time out' space for users to get away from a busy and possibly stressful indoor environment. The flowing curves of the garden combined with the use of warm toned materials and a background of deciduous and evergreen planting will create a calming and sensory enhanced environment"
These are the initial draft plans drawn up by Thomson Hay: https://www.thomsonhay.com/
How can we make this possible?
This is a project for the entire school community to get behind. We have a limited number of donors who support our major projects, however we don't have a lot of individual donors who directly support Loreto College. We invite our entire alumni and current school community to be a greater part of Loreto by supporting the Loreto Sensory Garden Appeal this year.
You can donate towards as single item in the garden such as a shrub, tree or simply donate your preferred amount.
Donations can be made by clicking the button below.
We will be hosting a whole school Sensory Garden Appeal Day on Monday 7 June 2021 where students will run sensory related activities and we will reach out to the community for support.
To find out more information please contact the Marketing & Development Office at [email protected]